Sigung Michael Mac Donald, Martial Arts Instructor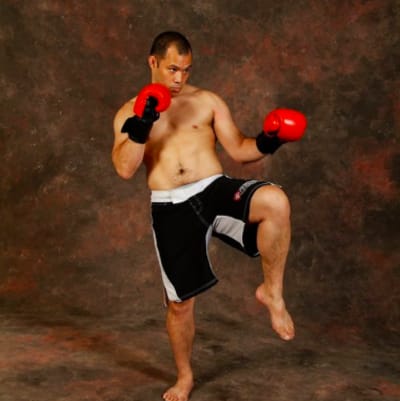 Sigung Michael Mac Donald
Sigung Michael Mac Donald started his martial arts journey shortly after moving to California at the age of 9. Studying Judo for two years he then added Chinese Kung-fu to his training. Eventually, at the age of 16, he earned his blackbelt in Kung-fu and then Judo the following year.
In 1990, at that the age of 20 Michael moved to Santa Barbara to continue his studies in Psychology and Law. It was there where he would meet one of his mentors and eventual Muay Thai instructor, Jan Ford. In 1992 he started his fight career turning professional in 1994.
In 1995 he decided to open his first martial art location. Eventually he met his wife in 1998. They have one daughter Morgan who also teaches at Valhalla. In 2005 Michael would retire from fighting.
Accomplishments:
Founder of Rising Phoenix Kickboxing
7th degree blackbelt Rising Phoenix Kickboxing
5th degree blackbelt 5 Ancestors Kung-fu
3rd degree blackbelt Combat SAMBO
Master Instructor Krav Maga
2nd degree blackbelt (Nidan) Judo
2nd degree blackbelt Taekwondo
2nd degree blackbelt Jiujitsu
Muay Thai instructor
2003 Inductee "Master's Hall of Fame" -Instructor of the Year
Professional Kickboxing Record 9-0
Professional MMA Record 3-2
Amateur Kickboxing Record 5-1